THE FAMILY
In 1894, Gaspare Indelicato was born in the small village of Campobello di Mazara in the province of Trapani, Sicily. In 1911, at the tender age of 16, he emigrated to the United States through Ellis Island, New York.
Delicato Family Wines began when two young Italian immigrants, Gaspare and Caterina Indelicato settled in the agriculturally rich San Joaquin Valley. In 1924, Gaspare and his brother-in-law Sebastiano made a bold decision to purchase an old dairy farm, planted grapes and shipped them by train to home winemakers in the Chicago area.
When Prohibition was repealed in 1933, selling grapes to home winemakers was no longer profitable. Sebastiano and Gaspare decided the only way to salvage their grape crop was to make wine. In May of 1935, they proudly opened their winery in a converted hay barn and called it Sam Jasper Winery after the Americanized versions of their first names. Production began with 3,451 gallons (about 100 cases) of red wine which was sold to local farmers and friends.
As the business grew, Gaspare's three sons, Frank, Anthony and Vincent, joined the family winery in the 1950's. At that time, Frank was cellarmaster, Tony was winemaker and Vince was the entire sales department.
Today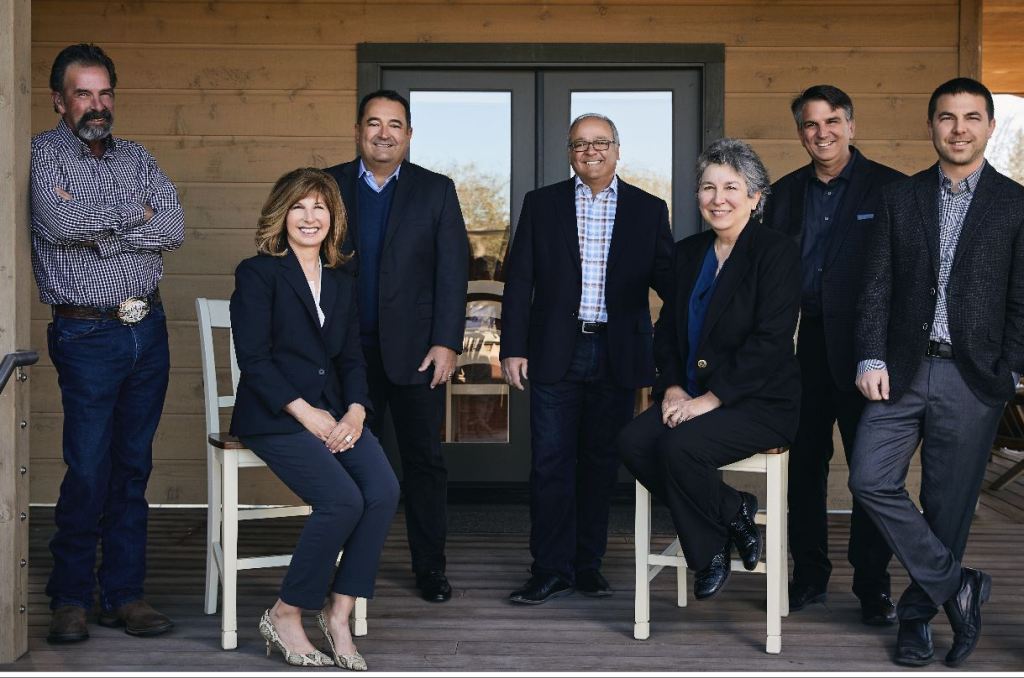 Today, Delicato Family Wines is a successful, modern winery with National and International distibution. Still family-owned by the heirs of Gaspare and Caterina's three sons, the third and fourth generations of the Indelicato family are actively involved in the wine business and proudly continue the tradition of producing and importing fine wines.
As one of the leading family grape growers in America, Delicato harvests some of the most diverse and desirable vineyard estates across the top regions of California. These range from San Bernabe Vineyard in Monterey, one of California's oldest grape growing regions, to Clay Station, a remarkable vineyard property located in the foothills of Lodi.
The Indelicato family is devoted to its California winemaking heritage of family farming, environmentally sensitive winegrowing practices and economically sustainable principles. It is with an eye for the continued success of the family winery and the success of their business partners, that they have developed a strategic direction that protects and enhances the things they hold most dear – family, farming and quality wine for consumers.

By entering the Delicato Tasting Room website, you confirm that you are of age to legally enjoy wine.
© 2023 DELICATO TASTING ROOM